FEBRUARY 16: Beverley officially signed his extension with the Timberwolves on Tuesday, according to NBA.com's transactions log.
---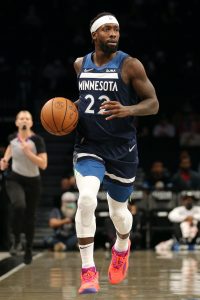 FEBRUARY 14: Veteran guard Patrick Beverley has agreed to a one-year, $13MM contract extension with the Timberwolves, ESPN's Adrian Wojnarowski tweets.
Minnesota already had a projected $107MM in salary commitments next season, not including the cap hold for its first-round pick, Bobby Marks of ESPN tweets. The Timberwolves could still use their mid-level exception and remain below the projected $147MM luxury tax line.
Beverley is in the final season of a three-year $40MM contract he signed with the Clippers in 2019. The 33-year-old has made his mark in the league as a pesky defender but he has also posted some solid stats for Minnesota.
He is averaging 9.0 PPG, 4.9 APG and 4.4 RPG in 26.1 MPG in 38 games, including 34 starts. He's shooting 34% from deep, which is below his 37.9% career average.
This leaves Taurean Prince ($13MM this season) as the only prominent member of Minnesota's rotation heading into free agency this summer.
Beverley will be the 27th player to sign a contract extension during the 2021/22 NBA league year, including the 16th to finalize a veteran extension. Our extension tracker features the details on this season's other 26 deals.