MARCH 5: The Celtics have officially signed Martin and Fitts to their second 10-day contracts, the team announced (via Twitter).
---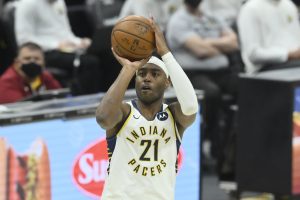 MARCH 4: The Celtics are expected to sign Kelan Martin and Malik Fitts to a second pair of 10-day contracts, according to Adam Himmelsbach of The Boston Globe (Twitter link). Both players' current 10-day deals will expire on Friday night.
Fitts, 24, is a second-year power forward out of Saint Mary's. He had a two-way deal with the Jazz earlier this season, but was waived by Utah in January after fracturing his right wrist. He later signed an NBA G League contract prior to catching on with the Celtics.
Across seven contests with the Jazz this season, Fitts averaged 5.0 MPG. In seven games with the Agua Caliente Clippers of the NBAGL this season, Fitts averaged 15.1 PPG, 6.0 RPG, 2.0 APG, 1.0 BPG and 1.0 SPG, on shooting splits of .396/.267/.846.
Martin, 26, played for the Pacers the past couple years, but Indiana waived him in January before his contract for the rest of this could become guaranteed. Through 27 games with Indiana this year, the third-year small forward out of Butler averaged of 6.3 PPG and 2.0 RPG.
Martin and Fitts have each made one appearance with the Celtics, receiving just three minutes apiece. The Celtics are currently 38-27, fifth in the East.