JUNE 30: Prince's extension is now official, according to the Timberwolves (Twitter link).
---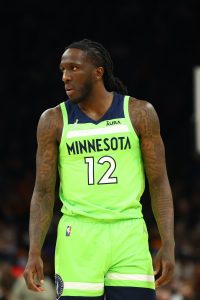 JUNE 28: Taurean Prince is returning to the Timberwolves on a two-year, $16MM extension, ESPN's Adrian Wojnarowski tweets.
Prince was headed to unrestricted free agency but had expressed a strong desire to remain in Minnesota, and the team is locking up to an extension that will keep him off the market.
Shortly after the season, Prince said he planned to return, adding that the strong camaraderie in the Wolves' locker room is something he hasn't experienced since college. He praised head coach Chris Finch, comparing him to Mike Budenholzer, who coached Prince in Atlanta at the start of his NBA career.
The second year of Prince's new contract will be non-guaranteed, Jon Krawczynski of The Athletic tweets. It'll represent a slight pay cut for Prince, who signed a two-year, $25.25MM contract with Brooklyn in 2019 and earned $13.3MM this past season.
Prince averaged 7.3 PPG and 2.5 RPG on .454/.376/.756 shooting in 69 regular season games (17.1 MPG) during his first year in Minnesota. The Wolves held his Bird rights, so they had the ability to go over the cap to re-sign him without using any other exceptions.