FEBRUARY 15: Holiday's new contract with the Mavericks is official, the team announced (via Twitter).
---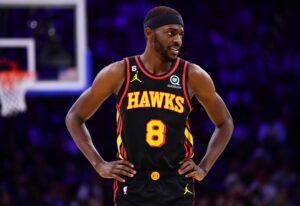 FEBRUARY 13, 9:05pm: Holiday has officially been waived by the Rockets, according to the NBA transactions log.
---
FEBRUARY 13, 12:17pm: Veteran swingman Justin Holiday has reached a buyout agreement with the Rockets and intends to sign with the Mavericks after he clears waivers, sources tell Brian Windhorst of ESPN.
Marc Stein reported Sunday evening (via Twitter) that the Mavs would be interested in Holiday if he was bought out by Houston. Dallas was also reportedly interested in Terrence Ross, who plans to sign with the Suns after being bought out by Orlando. However, according to Tim MacMahon of ESPN, Holiday was the Mavs' top potential buyout target (Twitter link).
Holiday, 34, was sent to Houston from Atlanta as part of a cost-cutting trade by the Hawks. Now in his 10th season, Holiday didn't get much playing time with Atlanta in 2022/23, making 28 appearances while averaging 4.5 points in 14.7 minutes per game.
A report after the trade indicated that the Rockets were interested in keeping Holiday around, perhaps even beyond this season. Obviously that didn't work out, with Holiday spotted having an extended conversation with coach Stephen Silas during Monday's shootaround (Twitter link via Kelly Iko of The Athletic).
The Mavs dealt away Dorian Finney-Smith as part of the Kyrie Irving trade, so Holiday will provide some additional depth on the wing. Dallas technically has a full 15-man roster, but big man Chris Silva is only on a 10-day deal — if Dallas wants to sign Holiday before the All-Star break, Silva's contract would likely be ended early to make room for the newcomer.