The three-team trade that would have sent Kristaps Porzingis to the Celtics, Malcolm Brogdon to the Clippers, and Marcus Morris, Amir Coffey, Danilo Gallinari and the No. 30 pick to the Wizards has fallen through and the clubs have decided to move on, sources tell ESPN's Adrian Wojnarowski (Twitter link).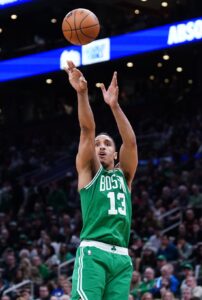 While multiple reporters said the deal was nearing completion, Wojnarowski previously cautioned that there was more work to do to make an agreement official, and now the three-team trade has been shelved.
Sources tell Marc Stein that the Clippers had concerns over Brogdon's medicals, which caused the three-team framework to collapse (Twitter link).
Brogdon, the reigning Sixth Man of the Year, reportedly suffered a torn tendon in his right elbow during Game 1 of the Eastern Conference Finals against Miami. He said after the Celtics' season ended that he'd consider undergoing surgery on his shooting arm, though a report earlier today indicated he was optimistic about avoiding a procedure and would like to stay in Boston.
The Wizards are still working on a deal to send Porzingis to Boston, but the Clippers won't be involved, according to both Wojnarowski and Stein.
It's very rare for a details of a trade to emerge so publicly and seemingly be so close to the finish line and eventually fall through. Evidently the Clippers' medical staff saw something they didn't like though, so Boston decided to pivot and try to acquire Porzingis in new framework.
Brogdon has two years and $45MM left on his contract. It's unclear if he'll be involved in the new proposal.