After ongoing amicable discussions between player and team, Clippers forward Tobias Harris has reportedly decided to turn down a contract extension offer worth approximately $80MM and play out the final season of his current deal in Los Angeles, according to David Aldridge of TNT.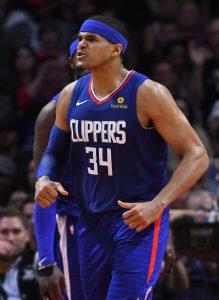 Because the maximum amount the Clippers could have offered in the first season of an extension is only 120% of Harris' 2018/19 salary, which equates to $17.76MM, and raises are limited to 8%, the maximum value of the extension offer was $79.56MM. Based upon the $80MM figure reported by Aldridge, it therefore appears as though the Clippers offered Harris the most money they possibly could under NBA rules.
Nevertheless, Harris, 26, will now play out the final year of his current deal and become an unrestricted free agent next summer. He will be eligible to sign a five-year, $189.7MM with the Clippers or a four-year, $140.6MM deal with another franchise, whereas as explained above, he could have only earned $94.4MM over the next five years if he had excepted the extension offer.
Still, it's still a bit surprising to see Harris turn down such a lucrative offer when next year's free agent crop is turning heads already and big deals like we saw in the summer of 2016 just aren't coming around as often. Only time will tell whether Harris made the right call.