In a somewhat unusual development, not a single NBA veteran changed teams on Thursday night. While several trades were completed, all of those deals involved the rights to newly-drafted players, future draft picks, and/or cash.
Listed below are all the trades that were agreed upon at some point on Thursday. While most of these deals were made official during or after the draft, one won't be finalized until June, which we noted below.
Here's the full list: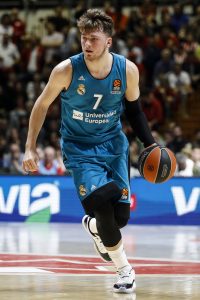 Mavericks/Hawks
Note: Two other trades involving 2018 draft picks were agreed upon prior to draft day. We have separate stories on those Lakers/Sixers and Nets/Hornets swaps.