If you missed any of this past week's biggest headlines from around the NBA, we've got you covered with our Week in Review. Here are some of the most noteworthy stories from the last seven days: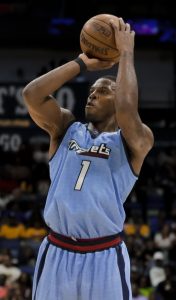 Joe Johnson returned to the NBA, agreeing to sign a partially guaranteed one-year deal with the Pistons. The 38-year-old sat out all of last season, but talk of a comeback was sparked by a dominant performance in the BIG3, where he earned MVP honors and led his team to the title. The Sixers, Bucks and Nets were also reportedly interested.
Team USA failed to medal at the World Cup and had its 58-game international winning streak snapped by France. The Americans also lost to Serbia and settled for a seventh-place finish. However, they did qualify for a spot in next year's Olympics.
Shaun Livingston, who played an important reserve role for the Warriors during their five straight trips to the NBA Finals, announced his retirement. Livingston was able to overcome a severe knee injury in his third NBA season and put together a 15-year NBA career.
The Lakers petitioned the league for a disabled player exception to replace injured center DeMarcus Cousins. If granted, L.A. would have $1.75MM — half of Cousins' $3.5MM salary — that could be used any time through March 10.
Kevin Durant discussed the free agency process, plus his experiences with the Warriors and Thunder, in an interview with The Wall Street Journal. Durant revealed that he didn't talk to anyone from the Nets' organization before deciding to sign with Brooklym
Here are 10 more noteworthy headlines from the past week:
Photo courtesy of USA Today Sports Images.