6:42pm: Winslow will be active for tonight's game, the Grizzlies announced (via Twitter).
---
2:38pm: More than a year ago after being traded to the Grizzlies, Justise Winslow could make his Memphis debut on Saturday.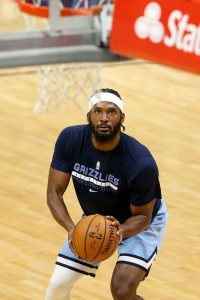 Winslow is listed as questionable against Phoenix on Saturday by the team's PR department (Twitter link).
Winslow was part of the package the Grizzlies received from the Heat for Andre Iguodala and Jae Crowder last February.
Winslow hasn't played since last January 8, initially due to a hip injury. He was expected to return in March but the pandemic delayed his debut.
During the summer restart in Orlando, Winslow suffered a left hip displacement. He has been rehabbing from that injury during the first 25 games this season.
Winslow, the 10th pick of the 2015 draft, needs to reestablish himself, since he could be an unrestricted free agent this summer. The team holds a $13MM option on his contract for next season.
Coach Taylor Jenkins may not have much choice but to use him, since Kyle Anderson, Grayson Allen and Brandon Clarke are being rested in the second part of a back-to-back while starting shooting guard Dillon Brooks is sidelined by a right thigh injury. Anderson has emerged as the team's starting power forward with Winslow sidelined.
Winslow, 24, has averaged 9.0 PPG, 5.4 RPG and 2.7 APG in 241 career games.
Photo courtesy of USA Today Sports Images.