10:25pm: The trade for Oladipo is now official, according to press releases from both clubs.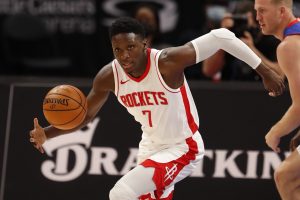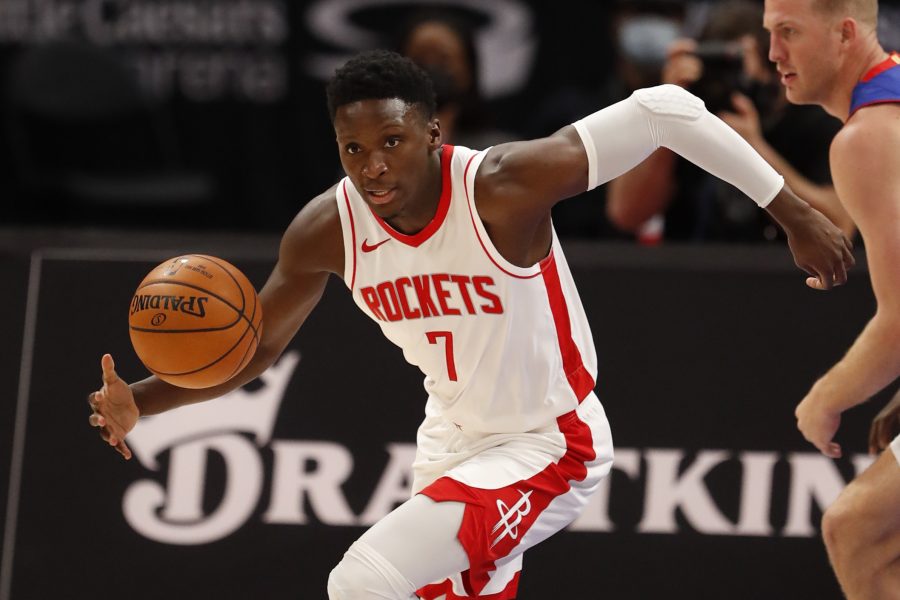 ---
2:10pm: Victor Oladipo is on the move, according to ESPN's Adrian Wojnarowski, who reports (via Twitter) that the Rockets have agreed to send the two-time All-Star to the Heat.
According to Jonathan Feigen of The Houston Chronicle (Twitter link), the Rockets are acquiring Avery Bradley, Kelly Olynyk, and a 2022 draft-pick swap. The pick swap involves first-rounders, Tim MacMahon of ESPN tweets.
Houston will have the ability to swap either its own 2022 first-rounder or Brooklyn's 2022 first-rounder for Miami's pick, MacMahon adds in another tweet.
According to David Weiner of ClutchFans (Twitter link), the 2022 first-round pick swap is lottery-protected. A separate report from ClutchFans (Twitter link) explains that if the Heat miss the playoffs next season and that protection applies, they'd instead send a '22 second-round selection to Houston — it would be the least favorable of the Sixers' and Nuggets' second-rounders.
Miami's interest in the high-scoring guard, an unrestricted free agent after the season, was well-known, as was Oladipo's interest in playing for the Heat.
The Heat now have a formidable 1-2 punch at the wing spots in Jimmy Butler and Oladipo as they attempt to reach the NBA Finals for the second straight season. Miami also acquires Oladipo's Bird rights, which gave the Heat added incentive to make this deal.
It appeared to be a foregone conclusion that Oladipo, who was acquired by Houston from Indiana earlier this season in the multi-team trade that sent James Harden to the Nets, would be dealt again when he turned down a two-year, $42.5MM extension offer from the Rockets last month.
He played 20 games for Houston, averaging 21.2 PPG, 5.0 APG and 4.8 RPG in 33.5 MPG.
Olynyk has an expiring $12.6MM contract and Bradley's $5.9MM salary for next season includes a team option. Olynyk, who became expendable when Miami agreed to acquire Nemanja Bjelica from the Kings, started 38 of 43 games this season for Miami, averaging 10.0 PPG and 6.1 RPG in 26.9 MPG.
Bradley, who was signed as a free agent last offseason, has only appeared in 10 games this season due to injuries.
After a busy day on the trade market, Miami has two open roster spots. The team will sign at least one player via the buyout market, Tim Reynolds of the Associated Press tweets. LaMarcus Aldridge looks like a top target for the Heat.
Photo courtesy of USA Today Sports Images.