AUGUST 25: Over a week after agreeing to terms, the Grizzlies and Timberwolves have completed their trade, according to press releases sent out by both teams. Memphis waived Sean McDermott in order to make room on the 20-man roster for the extra incoming player.
---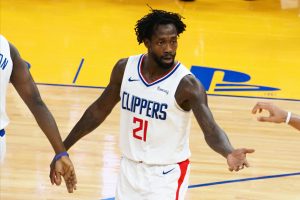 AUGUST 17: A day after acquiring him from the Clippers, the Grizzlies have lined up a deal to flip veteran guard Patrick Beverley to the Timberwolves, reports Adrian Wojnarowski of ESPN (Twitter link).
According to Wojnarowski, Memphis will receive wing Jarrett Culver and forward Juan Hernangomez from Minnesota in the trade.
As Wojnarowski observes (via Twitter), Timberwolves president of basketball operations Gersson Rosas worked in the Rockets' front office when Beverley was in Houston and appreciates the toughness and leadership he can bring to a young team. Minnesota lost some point guard depth when the team shipped Ricky Rubio to Cleveland, so Beverley will help fortify that position.
Beverley, 33, averaged 7.5 PPG, 3.2 RPG, and 2.1 APG on .423/.397/.800 shooting in 37 games (22.5 MPG) for the Clippers in 2020/21 and is considered a strong perimeter defender.
Moving Hernangomez will reduce the Wolves' options at an already-thin power forward spot, but it may have been a necessary move. There was reportedly tension between the player and the team after Minnesota's medical staff prevented the 25-year-old from representing Spain at the Tokyo Olympics last month due to a shoulder injury.
Culver, meanwhile, was the No. 6 overall pick in the 2019 draft. One of Rosas' first moves after being hired by the Wolves was to trade Dario Saric and the No. 11 pick (Cameron Johnson) in order to move up for Culver, but he struggled during his first two years in the NBA, putting up a modest 7.8 PPG and 3.3 RPG on .406/.288/.503 shooting in 97 total games (20.7 MPG).
After taking on some extra 2021/22 money in their trade with the Clippers, the Grizzlies will reduce this year's team salary a little in this deal — the combined salaries for Culver ($6.4MM) and Hernangomez ($6.9MM) come in slightly lower than Beverley's cap hit ($14.32MM). Neither player is owed any guaranteed money in 2022/23 yet either, though Culver has an $8.11MM team option and Hernangomez has a $7.42MM non-guaranteed salary.
It's unclear how Culver and Hernangomez fit into Memphis' plans. The deal certainly doesn't help the Grizzlies' roster crunch — they already had 17 players on guaranteed contracts before swapping out Beverley for two new players, and will actually have to waive someone from their 20-man roster in order to complete the one-for-two trade.
There are likely more moves to come for the Grizzlies, so we'll have to wait to see what they have in mind for Culver and Hernangomez, but it's worth noting that Culver is still just 22 years old — the club may seem some untapped potential there. Memphis will have to make a decision on his $8.1MM option for 2022/23 this fall.