As expected, Paul Pierce, Ben Wallace and Chris Webber will be part of the Class of 2021 for the Naismith Basketball Hall of Fame, tweets ESPN's Adrian Wojnarowski.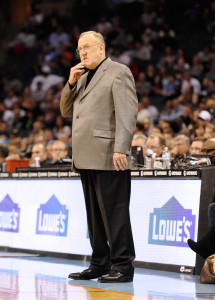 They will be joined by Chris Bosh, coaches Rick Adelman, Jay Wright and Bill Russell, and WNBA players Yolanda Griffith and Lauren Jackson.
Among former players, Bosh is the only name that hasn't been reported already. He is best known as part of the Big Three in Miami that made four straight Finals appearances and won two NBA titles early last decade. He played 13 NBA seasons, with the first seven coming in Toronto before getting a chance to join LeBron James and Dwyane Wade with the Heat.
Bosh is an 11-time All-Star and was a second-team All-NBA selection in 2007. A medical condition ended his career early, and he was elected to the Hall in his first year of eligibility.
Adelman made two trips to the NBA Finals and is the ninth-winningest coach in league history with 1,042 career victories. He played seven seasons in the league, but made his greatest impact as a coach, guiding the Trail Blazers, Warriors, Kings, Rockets and Timberwolves.
Wright has been the head coach at Villanova since 2001 and has more than 600 career wins. He has led the Wildcats to three Final Fours and captured NCAA titles in 2016 and 2018.
Russell was inducted into the Hall of Fame in 1975 for his legendary playing career, but he was also a pioneer as a coach. He took over as player-coach of the Celtics in 1966, becoming the first Black head coach in North American professional sports. Russell had a 341-290 coaching record and won a pair of NBA titles.
Griffith is a seven-time WNBA all-star and was captured the league's MVP, Newcomer of the Year and Defensive Player awards in 1999. She was named Finals MVP in 2005 after leading the Sacramento Monarchs to their first WNBA championship.
Jackson was an Australian star who won three silver medals in the Olympics. She's among the WNBA career leaders in games, minutes, field goals and three-pointers and helped the Seattle Storm win two titles, capturing Finals MVP honors in 2010.
Several other players were also voted into the Hall, Wojnarowski adds (Twitter links):
International Committee: Toni Kukoc.
Contributors: Val Ackerman, Cotton Fitzsimmons, Howard Garfinkel.
Veteran's Committee: Bob Dandridge.
Women's Veteran Committee: Pearl Moore.
Early African-American Pioneers: Clarence Jenkins.
Photo courtesy of USA Sports Images.