If you missed any of this past week's biggest headlines from around the NBA, we've got you covered with our Week in Review. Here are some of the most noteworthy stories from the last seven days: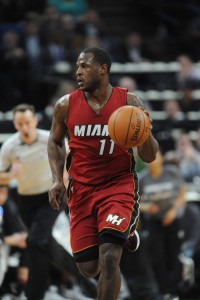 The Heat suspended Dion Waiters for the third time this season. The latest ban is six games for failure to adhere to team policies, violation of team rules and continued insubordination. Although Waiters hasn't played this season, Miami is unlikely to try to terminate his contract.
The G League will expand to Mexico City next season. An announcement was made Thursday that Capitanes, which is currently part of Mexico's Liga Nacional de Baloncesto Profesional, will join the G League starting in 2020/21.
The Nets waived Iman Shumpert, even though the veteran swingman had played well since joining the team last month. Brooklyn needs an open roster spot once Wilson Chandler becomes eligible to be activated again following his 25-game suspension.
Former NBA commissioner David Stern was hospitalized after suffering a sudden brain hemorrhage Thursday. Stern, who ran the league for 30 years, collapsed at a restaurant in Manhattan and had emergency brain surgery.
The Rockets' protest of a loss in San Antonio was denied by the league. Commissioner Adam Silver acknowledged that the referees missed the call on a James Harden dunk that was disallowed, but ruled that Houston had plenty of time to overcome the mistake.
Here are 10 more noteworthy headlines from around the basketball world this week:
Photo courtesy of USA Today Sports Images.