Over the next several weeks, Hoops Rumors is breaking down the 2016 offseason for all 30 NBA teams, revisiting the summer's free agent signings, trades, draft picks, departures, and more. We'll evaluate each team's moves from the last several months and look ahead to what the 2016/17 season holds for all 30 franchises. Today, we're focusing on the Atlanta Hawks.
Free agent signings:
Camp invitees:
Contract extensions:
Dennis Schroder: Four years, $62MM. Rookie scale extension. Goes into effect in 2017/18. Includes $2MM annually in unlikely incentives for a max value of $70MM.
Trades:
Draft picks:
Departing players:
Other offseason news:
---
Check out our salary cap snapshot for the Atlanta Hawks right here.
---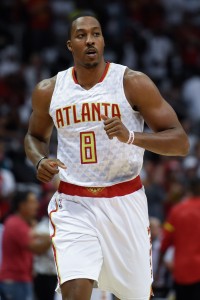 It was a mere two seasons ago that the Hawks won a franchise-best 60 games and advanced to the Eastern Conference Finals. Atlanta regressed to 48 wins in 2015/16 and a second-round playoff ouster at the hands of the eventual NBA Champs, the Cavaliers. While there's certainly no shame in losing to Cleveland, it marked the last ride of Atlanta's core players of recent years.
The Hawks enter 2016/17 a markedly different team, and while they should remain competitive in the East, it would be extremely difficult to argue that they are a better club than has taken the court the past few campaigns. The outcome of the 2016/17 season will rest on how coach/executive Mike Budenholzer will adjust to the departures of two key players.
The most significant change in Atlanta was the departure of Al Horford, who had manned the paint for the team the past nine years. The 30-year-old signed a maximum salary deal with the Celtics after the Hawks had reportedly balked at offering up that amount to retain him. While it would have maintained continuity and better PR if the team had re-signed Horford, I can understand the Hawks being hesitant to offer a long-term max deal to a big man on the wrong side of 30. Teams often end up paying big money for past performance rather than current output, which likely would have been the case if Atlanta re-signed Horford.
The franchise had a solid backup plan to mitigate the loss of Horford, signing unrestricted free agent and Atlanta native, Dwight Howard, to a three-year, $70.5MM pact. The addition of Howard doesn't come without risk given his injury issues the past few seasons, at times questionable locker room presence and will to win. But landing Howard on just a three-year deal for less than the max should be considered a win for the Hawks. Howard should be motivated to prove he wasn't the problem in Houston, where the pairing of he and James Harden failed to work on any level. His offense output won't measure up to Horford's, but he is an upgrade defensively and on the boards. If Howard can remain healthy, and that's in no way a given, this is a move that could pay off handsomely for Budenholzer and company.
The other significant player change, and one that I think will have a more adverse effect on the Hawks than the loss of Horford, was the trade of Jeff Teague to the Pacers for the rights to Taurean Prince, who was selected No. 12 overall in this year's NBA Draft. Jettisoning Teague signaled a changing of the guard, with the team turning over the reigns to Dennis Schroder, who had openly expressed his desire to become an NBA starter. I would be more comfortable with the switch if the Hawks had more depth at the one, but as it currently stands, 27-year-old rookie Malcolm Delaney is the only other point guard on the roster. If Schroder is injured or falters, things could get ugly in Atlanta pretty quickly. It still remains to be seen if Schroder can be effective as a starter in leading the offense as well as make up for the loss of Teague's scoring. I like Schroder's potential, but he'll need to become a far more consistent outside shooter if Atlanta is to be successful as a team. The Hawks are banking their future on the German after signing him to a four-year, $62MM rookie-scale extension.
While a lottery pick was a fair return for Teague, who can hit unrestricted free agency at season's end, I'm not sure it was worth the risk for the Hawks. This is a team built to win now, so parting with a proven commodity such as Teague for Prince doesn't make as much sense to me as retaining the veteran point guard — even if he could have departed next summer with the team not receiving anything in return. Prince has the potential to become a solid two-way player, but he's not someone who will improve the Hawks in 2016/17. This trade could come back to haunt Budenholzer if Schroder under-performs or misses any significant stretch of time.
The third major decision the Hawks made this offseason was to re-sign Kent Bazemore to a four-year, $70MM pact. The 27-year-old enjoyed a breakout season in 2015/16 for Atlanta, averaging 11.6 points, 5.1 rebounds and 2.3 assists, with a slash line of .441/.357/.815 over 75 appearances. While it's difficult not to root for a player like Bazemore, whose energy and enthusiasm is infectious, signing him to a deal with an average annual salary of $17.5MM is a major risk. If he doesn't live up to the contract, it will severely hamper Atlanta's ability to add to its roster the next few seasons.
One other offseason development that could have an impact on the team's future was the Hawks' reported attempts to trade Paul Millsap. The team feeling out the market for Millsap was more about trying to carve out cap space when there still was a chance to re-sign Horford, than any dissatisfaction with the player, but it could still affect his willingness to re-sign with Atlanta should he opt out of his deal next summer. The 31-year-old has a player option worth $21,472,407 for 2017/18, and opting out may be his best shot at securing one last big money long-term pact in his career. Millsap has gone on record saying he hasn't made a decision yet regarding the option, telling Chris Vivlamore of The Atlanta Journal-Constitution, "I think the plan is to see how this season goes and go from there. I can't predict what is going to happen. For me, it's focus on basketball. Get through this year, try to get a championship for this team first of all. We'll deal with all that during the summer time when we have all our options on the table."
The Hawks will likely take a small step back this campaign after losing two key starters from a season ago. With a number of teams in the East improving themselves, it's difficult to make the case that Atlanta will be able to contend for an NBA title, much less win the Conference this season. The franchise still has more than enough talent to make the playoffs, as long as Schroder can remain healthy and continue to improve his game. If he or Howard sustain a significant injury, things could become dicey rather quickly. Thankfully, the franchise has one of the better coaches in the league in Budenholzer, who should be able to squeeze enough out of this roster to make the team competitive on a nightly basis.
Salary information from Basketball Insiders used in the creation of this post. Photo courtesy of USA Today Sports Images.