Here are some of the biggest stories from the last week at Hoops Rumors:
 The Celtics and 76ers are engaged in serious trade talks regarding the No. 1 overall pick in next week's draft. In the trade, the Celtics would receive several draft picks, including this year's No. 3 pick. This deal could presumably lead to the 76ers drafting Markelle Fultz and Josh Jackson falling to the Celtics. The move would also afford the Celtics additional financial flexibility to utilize in free agency this offseason. Here is the latest on the potential trade.
Special consultant Jerry West will leave the Warriors for a similar position with the Clippers. West helped the Warriors build a team that has won two of the past three championships and has been named Executive of the Year twice. The man whose likeness serves as the NBA's logo also has been instrumental in the front offices of the Lakers and Grizzlies. The Warriors hoped to retain West, but the legend was ready to move on.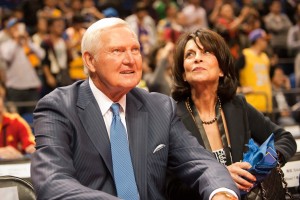 The Bucks have officially named Jon Horst their general manager. Horst's promotion from director of basketball operations is surprising, given that the reported finalists for the position were Bucks assistant GM Justin Zanik, Nuggets assistant GM Arturas Karnisovas, and former Hawks GM Wes Wilcox. A "contentious ownership disagreement" reportedly led to Horst's ascension.
The Nuggets also have a new general manager: Arturas Karnisovas. Before the Nuggets promoted Karnisovas from assistant GM, he was a finalist for the Bucks' GM opening. As a player, Karnisovas was a 6'8″ small forward who won two Olympic bronze medals with Lithuania and three Spanish League championships.
Monta Ellis and Reggie Bullock have been suspended five games apiece for violated the NBA's anti-drug policy. The suspensions are believed to be marijuana-related. Both the Pacers guard and Pistons wing will serve their time to open the 2017/18 regular season, assuming they are physically able to play.
---
Ten More Stories