Projected by most fans and experts to be a playoff team in 2018/19, the Wizards dropped 11 of their first 13 games and never recovered. Things went from bad to worse when John Wall suffered a season-ending heel injury, then later ruptured his Achilles tendon, putting his 2019/20 season in jeopardy — just as his super-max contract is set to begin. Ernie Grunfeld's replacement in the Wizards' basketball operations department will inherit a challenging situation.
Here's where things currently stand for the Wizards financially, as we continue our Offseason Salary Cap Digest series for 2019: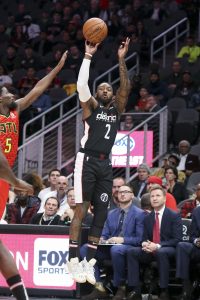 Guaranteed Salary
John Wall ($38,150,000) 1
Bradley Beal ($27,093,018)
Ian Mahinmi ($15,450,051)
Dwight Howard ($5,603,850): Exercised player option
Troy Brown ($3,219,480)
Total: $89,516,399

Player Options
Team Options
Non-Guaranteed Salary
Restricted Free Agents
Sam Dekker ($3,916,575 qualifying offer / $8,280,285 cap hold): Bird rights
Bobby Portis ($3,611,813 qualifying offer / $7,483,038 cap hold): Bird rights
Tomas Satoransky ($3,911,484 qualifying offer / $5,945,455 cap hold): Bird rights
Thomas Bryant ($3,021,354 qualifying offer / $3,021,354 cap hold): Early Bird rights
Chasson Randle ($1,818,486 qualifying offer / $1,818,486 cap hold): Non-Bird rights
Total: $9,429,180

Unrestricted Free Agents / Other Cap Holds
Trevor Ariza ($18,000,000): Non-Bird rights
No. 9 overall pick ($4,463,400)
Jeff Green ($1,618,486): Non-Bird rights
Ty Lawson ($1,618,486): Non-Bird rights 2
Ramon Sessions ($1,618,486): Non-Bird rights 2
Devin Robinson ($1,443,842): Early Bird rights
Total: $26,868,528
Projected Salary Cap: $109,000,000
Projected Tax Line: $132,000,000
Offseason Cap Outlook

Realistic cap room projection: $0
Even if they're only accounting for their five players on guaranteed salaries, cap holds for Satoransky and their first-round pick, and their mid-level exception, the Wizards will be an over-the-cap team. If they want to bring back any other free agents, such as Portis, Bryant, Ariza, or Green, they'll go further over the cap. Barring major cost-cutting moves, there's no path to cap room, but it's reasonable to expect them to stay out of the tax.
Cap Exceptions Available
Trade exception: $957,609 (expires 6/26/19)
Trade exception: $694,405 (expires 10/15/19)
Trade exception: $2,955,654 (expires 12/9/19)
Trade exception: $3,208,630 (expires 12/17/19)
Trade exception: $6,011,913 (expires 2/6/20)
Trade exception: $8,600,000 (expires 2/7/20)
Mid-level exception: $9,246,000 3
Bi-annual exception: $3,619,000 3
Footnotes
This is a projected value.
Lawson's and Sessions' cap holds remain on the Wizards' books because they haven't been renounced after going unsigned in 2018/19. They can't be used in a sign-and-trade deal.
These are projected values. The Wizards will not be able to use these exceptions if their team salary exceeds the tax apron. In that scenario, they'd instead receive the taxpayer mid-level exception, worth a projected $5,711,000.
Note: Minimum-salary and rookie-scale cap holds are estimates based on salary cap projections and could increase or decrease depending on where the cap lands.
Salary information from Basketball Insiders and RealGM was used in the creation of this post. Photo courtesy of USA Today Sports Images.