The 2019 NBA draft is behind us, but the offseason fun is just beginning. With free agency right around the corner, here are the key NBA dates and deadlines to watch for this week:
NBA Awards Show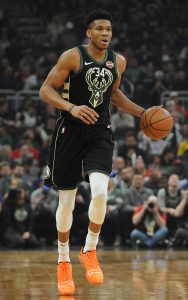 It has been about two months since we were seriously debating whether James Harden or Giannis Antetokounmpo deserved the 2018/19 MVP award. Now, with the postseason in the books and NBA fans focused on the offseason, the league is circling back to finally answer the Harden vs. Giannis questions and others in its curiously-timed awards broadcast.
The 2018/19 NBA awards show will air tonight (June 24) at 9:00pm eastern time on TNT.
To refresh your memory on who is in contention for tonight's awards, here's our story on this year's nominees. We also made our own picks for MVP, Defensive Player of the Year, Rookie of the Year, and the rest of the NBA's individual honors.
Qualifying Offers
Not every player eligible for restricted free agency this summer will actually become a restricted free agent. A team has to issue a qualifying offer to make a player restricted.
That qualifying offer serves as a one-year contract offer which a player can accept. It also gives his team the right of first refusal. So if (and when) the Mavericks tender a QO to Kristaps Porzingis, they'll gain the ability to match any offer sheet he signs with another team.
So far, the Raptors are the only team to tender a qualifying offer, having done so for Patrick McCaw and Nando De Colo. But many other teams will follow suit this week. The last day to issue a qualifying offer is June 29.
Team and Player Options
Many of this year's player option and team option decisions have already been officially made — or at least reported.
However, there are still several outstanding decisions to be made on option seasons, including the Nuggets' $30MM+ team option on Paul Millsap.
All player and team option decisions are due by June 29.
Certain Non-Guaranteed Contracts
Players with non-guaranteed salaries for 2019/20 won't necessarily have those salaries become fully guaranteed until next January. But many players who have non-guaranteed '19/20 salaries have guarantee dates that arrive much earlier than that — some will even happen within the next week.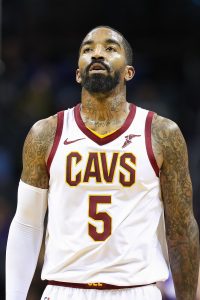 J.R. Smith (Cavaliers) and Shaun Livingston (Warriors) are among the veteran players whose salaries for next season will become fully guaranteed if they remain under contract through June 30, per Basketball Insiders' data. Smith is expected to be waived or possibly traded, but it's not clear what Golden State's plans are for Livingston.
Free Agency
In past years, the NBA's new league year and free agent period officially got underway on July 1 at 12:01am ET. That won't be the case in 2019.
The NBA has adjusted the start of its free agent period, announcing last month that teams will be permitted to start negotiating with players as of 6:00pm ET on June 30. It's safe to assume that contract agreements will start being reported early and often that evening.
The league will also now allow teams to begin communicating with players and/or their agents on 6:00pm ET on June 29 for the sole purpose of scheduling free agent meetings. Those meetings can't take place until at least 24 hours later, when free agency officially opens, but it'll be interesting to see if deals start leaking during that 24-hour window.
Be sure to check out our full lists of free agents by position/type and free agents by team.
Photos courtesy of USA Today Sports Images.