JANUARY 16: The Pacers/Rockets part of the trade is now official and has been folded back into the initial deal, formally making it a four-team trade once again. Details can be found right here.
---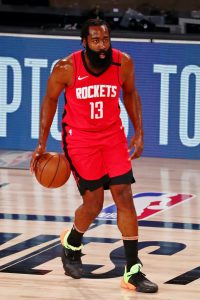 JANUARY 14: The trade is now official, the Nets announced in a press release.
"Adding an All-NBA player such as James to our roster better positions our team to compete against the league's best," Brooklyn general manager Sean Marks said. "James is one of the most prolific scorers and playmakers in our game, and we are thrilled to bring his special talents to Brooklyn.
"While we are excited to welcome James and his family to the Nets, we also want to thank the players who are departing. Caris, Jarrett, Rodions and Taurean were instrumental to the team's success and have made an enormous impact on our organization. It has been a pleasure watching them grow both as players and as people and they will always be part of our Nets family. We wish each of them and their families all the best in the future."
In their press release announcing the deal, the Cavs noted that they also acquired the draft rights to 2017 second-round pick Aleksandar Vezenkov from the Nets. Vezenkov has remained overseas since being drafted.
Interestingly, the Nets, Cavs, and Rockets opted to complete this trade as a three-team deal, meaning the trade sending LeVert and a second-round pick to Indiana for Oladipo will be a separate move.
Separating the two trades will allow the Rockets to generate a larger trade exception in this initial deal — that exception will be worth $15,451,216.
---
JANUARY 13: The Nets will acquire star guard James Harden in a trade with the Rockets, sources tell ESPN's Adrian Wojnarowski and Ramona Shelburne (Twitter link). Shams Charania of The Athletic confirms (via Twitter) that Harden will head to Brooklyn.
According to Wojnarowski and Shelburne (via Twitter) and Charania (Twitter link), it will be a multi-team trade that also involves the Cavaliers and Pacers, with the Rockets receiving Indiana guard Victor Oladipo in the deal.
The Rockets will acquire Oladipo from the Pacers; Rodions Kurucs, three first-round picks, and four pick swaps from the Nets; and Dante Exum and the Bucks' unprotected 2022 first-round selection from the Cavs, per ESPN and The Athletic.
Cleveland will receive Jarrett Allen and Taurean Prince from Brooklyn, while the Pacers acquire Caris LeVert.
Charania reports (via Twitter) that the Pacers will also receive a second-round pick in the trade. That second-rounder is a 2023 selection from the Rockets, tweets Wojnarowski.
In addition to Harden, the Nets will receive a 2024 second-round pick from Cleveland, says Wojnarowski (Twitter link). The Cavaliers have traded away the more favorable of their own second-rounder and the Jazz's second-rounder, so Brooklyn will presumably get the less favorable of those two picks.
This is a massive trade with a ton of moving parts to break down. Let's start with the Nets' side of the deal.
Nets' perspective:
The draft picks the Nets are sending to Houston are their unprotected first-rounders in 2022, 2024, and 2026, according to Wojnarowski, who tweets that the Rockets will have the ability to swap first-round picks with the Nets in 2021, 2023, 2025, and 2027 (without protections, tweets Zach Lowe of ESPN).
That means the Nets won't control any of their own first-round picks through 2027, making this a massive bet on the star trio of Harden, Kevin Durant, and Kyrie Irving. Irving is currently away from the team on personal leave and is something of a question mark for the time being, but with Durant and Harden leading the offense, the Nets should have more than enough offensive firepower to get by until he returns.
The move, which makes Brooklyn an immediate championship contender, reunites Harden with his former Thunder teammate and fellow former MVP Durant. Harden will also team up once again with ex-Rockets coach Mike D'Antoni, who is now a Nets assistant.
As a result of trading four players for one, the Nets will have three open roster spots to fill, notes ESPN's Bobby Marks (Twitter link). Minimum-salary signings seem likely, since Brooklyn's projected luxury tax bill will further increase as a result of taking on Harden's $41MM+ salary.
However, the team also still has its $5.72MM taxpayer mid-level exception available and will likely be granted a disabled player exception worth about the same amount following Spencer Dinwiddie's ACL tear. As such, Brooklyn has the flexibility to sign players to deals worth more than the minimum.
Harden had a 15% trade kicker in his contract, but it will be voided since he's already making the maximum salary.
While this blockbuster trade is probably a safe bet to work out better than the last time the Nets mortgaged their future by surrendering a series of first-round selections and pick swaps (for Kevin Garnett and Paul Pierce), it's worth noting that Harden is 31 years old and Durant is 32 — the Nets' picks for the next couple years figure to fall near the end of the first round, but there's no guarantee that will still be the case by 2025, 2026, or 2027.
Rockets' perspective: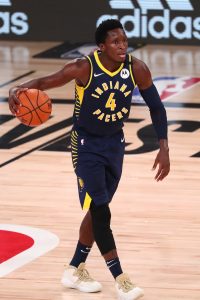 The Rockets are clearly betting that some of those draft assets will become valuable, opting for a package heavy on picks rather than pushing to complete a trade with the Sixers for Ben Simmons, as was rumored earlier today. Although Simmons was said to be on the table in talks with Philadelphia, it's not clear what the rest of that deal might have looked like.
By choosing to trade with the Nets and Pacers, the Rockets landed a two-time All-Star (Oladipo) in addition to four draft picks and four draft swaps. Oladipo will be an unrestricted free agent at season's end, so there's no guarantee he'll be a long-term Rocket. Houston will hold his Bird rights and could re-sign him in the offseason, but acquiring him this early in the season also gives the club the option of extracting further value by flipping him at the March 25 trade deadline.
Today's trade agreement marks the end of a saga that began in November, when word first broke that Harden had turned down a two-year, $103MM extension offer and had requested a trade out of Houston. The Rockets didn't move him in the offseason, prompting the superstar guard to express his displeasure by reporting late to training camp.
On Tuesday night, he accelerated his departure by telling reporters after a blowout loss that the Rockets were "just not good enough" and that he didn't believe the situation could be fixed. Houston decided to keep Harden away from the team until a trade agreement could be reached, and ultimately took less than 24 hours to finalize a deal.
[RELATED: Rockets' Players, Silas Discuss Harden Situation]
Barring any additional imminent changes, the Rockets will have a fascinating roster in the short term, headlined by a trio of former stars who are coming back from major injuries. Oladipo, who missed a year from 2019-20 with a quad issue, joins John Wall and DeMarcus Cousins, who have looked good this season after long-term injury absences of their own.
With Christian Wood and P.J. Tucker in the frontcourt, Houston should be a competitive team this season, albeit probably not a legit contender. Today's trade is more about the future. Having previously traded away a handful of their own future first-round picks and given up a pair of pick swaps in 2021 and 2025, the Rockets have replenished their stash of draft picks in recent months, first by trading Robert Covington and Russell Westbrook and now by moving Harden.
Houston, which had one open roster spot entering the day, will have to waive a player to complete the trade. The club will also generate an eight-figure trade exception in the deal.
All three of the players acquired in today's trade by the Rockets – Oladipo, Kurucs, and Exum – can become free agents at season's end (Kurucs has a team option for 2021/22).
It also shouldn't be overlooked that moving Harden for three less expensive players will take the Rockets $3.65MM below the luxury tax line and $9.95MM below their hard cap, per ESPN's Bobby Marks (Twitter link). Entering the day, Houston was over the tax and only about $1MM from the hard cap — the club should now have added financial and cap flexibility for the rest of the season.
Pacers' perspective: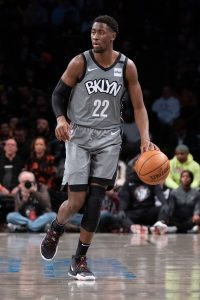 Oladipo has been the subject of trade rumors for the last year, since he has at times seemed lukewarm about the idea of remaining in Indiana after his current contract expires in 2021. While the Pacers had insisted they were comfortable hanging onto him and addressing his contract situation when free agency arrived, moving him for LeVert makes sense for the franchise.
While Oladipo is a stronger defender, LeVert is a talented scorer who is two years younger than Oladipo and is on a more favorable contract. LeVert is earning $16.2MM this season and is under contract for two additional years beyond 2020/21, at an affordable rate of $18.1MM per year.
As Eric Pincus of Bleacher Report observes (via Twitter), re-signing Oladipo at the price he was seeking would've been a challenge for the Pacers, who are already on the hook for lucrative multiyear contracts for Malcolm Brogdon, Domantas Sabonis, and Myles Turner. Locking in LeVert through 2022/23 should be much more financially manageable for Indiana.
In the short term, the Pacers will also slip under the luxury tax line as a result of swapping Oladipo ($21MM) for LeVert, tweets Marks.
Cavaliers' perspective:
The Cavs are acquiring Prince and will send out Exum and a future second-round pick, but this trade is mostly about sending out the Bucks' 2022 first-rounder in exchange for Allen, a promising young center who will be a restricted free agent during the coming offseason.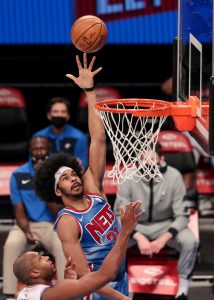 Cleveland already has a number of veteran options at the four and five, including Andre Drummond, Kevin Love, Larry Nance Jr., and JaVale McGee, so acquiring Allen will create more of a logjam in the short term.
In the long term though, you could make the case that none of the Cavs' incumbent big men have more upside than Allen, who is averaging a double-double (11.2 PPG, 10.4 RPG) in a part-time role (26.7 MPG) so far this season.
If Allen starts at least five games for the Cavs during the rest of the 2020/21 season, he'll meet the starter criteria and his qualifying offer in restricted free agency will be worth $7.7MM. He'd have the option of accepting that one-year offer, negotiating a longer-term deal with Cleveland, or signing an offer sheet with another team, which the Cavs could match.
In a pair of corresponding roster moves, the Cavs will waive Thon Maker and will end Yogi Ferrell's 10-day contract early, per Chris Fedor of Cleveland.com.
Photos courtesy of USA Today Sports Images.