If you missed any of this past week's biggest headlines from around the NBA, we've got you covered with our Week in Review. Here are some of the most noteworthy stories from the last seven days: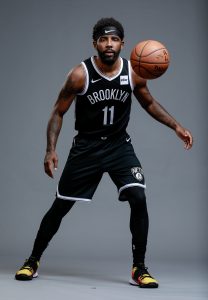 Kyrie Irving made headlines twice this week: first by returning to the court after a two-month absence caused by a shoulder injury, then by telling reporters the Nets have "glaring needs." Irving later clarified that he isn't calling for major changes by the trade deadline, but believes there are issues that need to be addressed in the long run.
The Timberwolves traded Jeff Teague to the Hawks, where he spent the first seven seasons of his NBA career. Atlanta also received swingman Treveon Graham in exchange for wing Allen Crabbe. Minnesota reportedly made the deal to gain flexibility in its pursuit of Warriors guard D'Angelo Russell.
Kent Bazemore and Trevor Ariza headlined a five-player trade between the Kings and Trail Blazers. The deal, which can't be completed until Tuesday, will reduce Portland's projected luxury tax payment by $12.6MM.
January 22 has been set as the date for Zion Williamson's NBA debut. The Pelicans have been protecting the top pick in the 2019 draft as he recovers from meniscus surgery, but he was able to participate in full practices this week without any issue.
A lingering foot injury will prevent LaMelo Ball from finishing his season in Australia. He played just 12 games for the Illawara Hawks, but his performance has some scouts convinced that he should be the first player selected in this year's draft.
Here are 10 more noteworthy headlines from around the basketball world this week:
Photo courtesy of USA Today Sports Images.