If you missed any of this past week's biggest headlines from around the NBA, we've got you covered with our Week in Review. Here are some of the most noteworthy stories from the last seven days: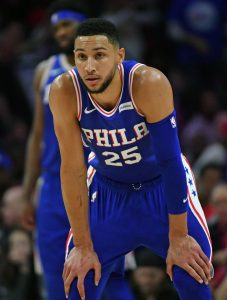 Sixers star Ben Simmons will miss a critical part of the season because of a nerve impingement in his lower back. He will be re-evaluated in early March, but the team doesn't expect him back on the court for a while. Teammate Joel Embiid was also injured this week, suffering a sprained shoulder, but his prognosis is much better.
Hornets guard Malik Monk was suspended indefinitely for a violation of the NBA's anti-drug program. He won't be allowed to play again until he is in "full compliance." The team and coach James Borrego both expressed their support for Monk.
The Pacers lost Jeremy Lamb for the rest of the season with a severe knee injury. Lamb suffered a torn left ACL, a torn meniscus and a lateral femoral condylar fracture. No recovery timeline has been provided beyond this season.
The slumping Jazz shook up their starting lineup, replacing Joe Ingles with Royce O'Neale. Original reports had O'Neale taking Mike Conley's place, but coach Quin Snyder opted to move Ingles to the bench.
Former Heat guard Dion Waiters will meet with Lakers officials Monday to talk about joining the team. Waiters has been a free agent since being waived by the Grizzlies after a trade sent him there at the deadline.
Here are 10 more noteworthy headlines from around the basketball world this week:
Photo courtesy of USA Today Sports Images.