If you missed any of this past week's biggest headlines from around the NBA, we've got you covered with our Week in Review. Here are some of the most noteworthy stories from the last seven days: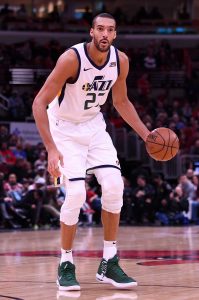 An unprecedented week for the NBA saw the league suspend operations indefinitely due to the spread of the coronavirus. The league is preparing for the shutdown to last at least 30 days as health officials discourage large gatherings in an effort to get the virus under control. Commissioner Adam Silver admitted it's possible that the current season will not be finished.
The G League also suspended its season this week, while the NBA 2K League season was canceled. The NCAA decided to call off its men's and women's basketball tournaments after giving consideration to a 16-team field.
Jazz center Rudy Gobert tested positive for coronavirus shortly before Wednesday's scheduled game between the Jazz and Thunder, forcing it to be postponed. Teammate Donovan Mitchell also contracted the virus.
Silver penned a letter to NBA fans to explain the situation. He explained that tickets to all games will be honored once the season begins, and refunds will be issued if they have to be canceled or played in an empty arena.
Many teams around the league announced that arena staff will continue to be paid during the shutdown. Several players have contributed money to make sure that workers can survive financially until the games resume.
Here are 10 more noteworthy headlines from around the basketball world this week:
Photo courtesy of USA Today Sports Images.