The Nuggets have officially exercised their 2019/20 team options on Jamal Murray, Juan Hernangomez, and Malik Beasley, the team confirmed today (via Twitter). Michael Scotto of The Athletic had reported on Monday that Beasley's option would be picked up, and the other two were viewed as locks.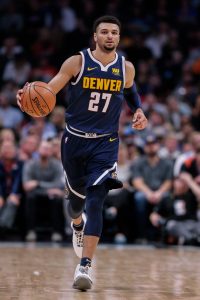 The trio of fourth-year options will add about $10.5MM in guaranteed money to the Nuggets' cap for next season — $4,444,746 for Murray, $3,321,030 for Hernangomez, and $2,731,714 for Beasley. All three players will now be extension-eligible as of July 1, 2019, and would reach restricted free agency in the summer of 2020 if they don't sign new deals with Denver before then.
Murray, the seventh overall pick in the 2016 draft, is one of the Nuggets' core pieces. So far this season, he's averaging 16.7 PPG, 4.3 RPG, and 2.8 APG in six games (31.2 MPG). Hernangomez and Beasley have more modest roles in Denver's rotation, but have been seeing fairly regular playing time in 2018/19. They're each averaging just over 15 minutes per contest.
The Nuggets' announcement doesn't mention Tyler Lydon, whose third-year option for 2019/20 must also be picked up by tomorrow to avoid making him an unrestricted free agency next July. Lydon has been unable to carve out a role in Denver's crowded power forward picture, appearing in just three games since being selected 24th overall in the 2017 draft, so the club seems likely to pass on his option.
We're tracking all of this year's rookie scale option decisions right here.