If you missed any of this past week's biggest headlines from around the NBA, we've got you covered with our Week in Review. Here are some of the most noteworthy stories from the last seven days: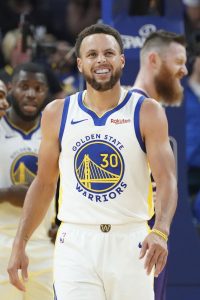 One of the NBA's biggest stars returned to the court this week as Stephen Curry received medical clearance after missing four months with a fracture in his left hand. The two-time MVP scored 27 points in his first game back, but then came down with the flu.
In a surprising move, the Nets decided to part with coach Kenny Atkinson, who had been the longest-tenured active coach in New York professional sports. Assistant Jacque Vaughn will guide the team on an interim basis.
Leon Rose formally took over the Knicks' front office this week, but the move was overshadowed by a public dispute with celebrity fan Spike Lee. The director has vowed not to attend any more games this season at Madison Square Garden.
The Lakers signed former Heat guard Dion Waiters for the rest of the season. L.A. opened a roster spot by waiving Troy Daniels, who wound up with the Nuggets.
Joakim Noah is returning to the NBA, reaching an agreement to join the Clippers. The veteran center will start on a 10-day deal with hopes of signing for the remainder of the season.
Here are 10 more noteworthy headlines from around the basketball world this week:
Photo courtesy of USA Today Sports Images.