If you missed any of this past week's biggest headlines from around the NBA, we've got you covered with our Week in Review. Here are some of the most noteworthy stories from the last seven days: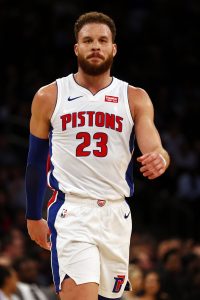 Blake Griffin is sidelined indefinitely after undergoing knee surgery. Griffin has only been able to play 18 games so far and may be lost for the rest of the season, increasing the chances that Andre Drummond will be moved before next month's trade deadline. Detroit has applied for a Disabled Player Exception worth $9.26MM.
Also having surgery this week was Sixers center Joel Embiid, who will be re-evaluated in one to two weeks after an operation on his left hand. The All-Star center suffered a dislocation of his ring finger on Monday.
Anthony Davis will be a free agent this summer after turning down a four-year, $145.7MM extension offfer from the Lakers. The decision was financially based, as Davis will be eligible to sign a five-year deal with the team in July worth $202MM.
General manager Rob Pelinka received an extension and promotion from the Lakers this week. Now the vice president of basketball operations, Pelinka has transformed the franchise by signing LeBron James in 2018 and trading for Davis last summer.
In a move that could shake up the Eastern Conference playoff race, Victor Oladipo announced that he is hoping to return to action January 29. The Pacers' All-Star guard has been sidelined since suffering a torn quad tendon last January.
Here are 10 more noteworthy headlines from around the basketball world this week:
Photo courtesy of USA Today Sports Images.