If you missed any of this past week's biggest headlines from around the NBA, we've got you covered with our Week in Review. Here are some of the most noteworthy stories from the last seven days: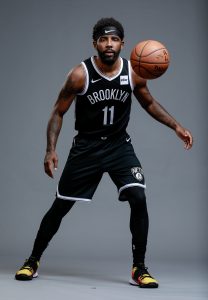 Nets guard Kyrie Irving will undergo a procedure on his right shoulder and miss the rest of the season. Irving, who has played just 20 games since signing with Brooklyn last summer, saw a specialist this week to get an evaluation of the shoulder. He got a cortisone shot earlier this season to try to relieve the pain.
Kevin Durant, the Nets' other free agent prize from last summer, confirmed that he won't try to make a comeback this season. Brooklyn knew the chances were slim that Durant would take the court during his first season with the team. "The best thing for me is to continue to rehab, get as strong as I can and focus on next season," he said.
The Cavaliers made a long-rumored coaching change, as John Beilein resigned midway through his first season behind the bench. Beilein, who signed a five-year contract last spring, will be assigned to a different role in the organization.
The West-leading Lakers are poised to add depth to their roster with the expected signing of Markieff Morris, who agreed to a buyout with the Pistons. L.A. plans to open a roster spot by waiving injured center DeMarcus Cousins.
The new target score ending for the All-Star Game received rave reviews after it produced a close finish that brought back some of the intensity that recent games have been missing. A league official expects the format to be retained for next season.
Here are 10 more noteworthy headlines from around the basketball world this week:
Photo courtesy of USA Today Sports Images.