After a wild first day of free agency on Monday, things slowed down a little on Tuesday, with only two of today's reported free agent agreements exceeding $12.1MM. Still, another 20+ free agents came off the board over the course of the day.
[RELATED: 2021 NBA Free Agent Tracker]
Listed below are Tuesday's notable contract agreements and news items. For the most part, these deals aren't yet official, so the reported terms could change — or agreements could fall through altogether. Generally speaking though, teams and players are on track to finalize these deals sometime after the moratorium ends on Friday.
---
Here are Tuesday's noteworthy free agent agreements: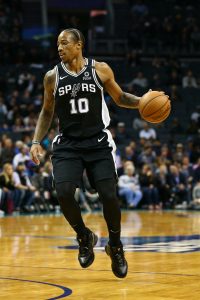 Note: Some of these salary figures may includes options, incentives, or non-guaranteed money.
---
Here are a few more of the day's most notable headlines:
---
Previously: