If you missed any of this past week's biggest headlines from around the NBA, we've got you covered with our Week in Review. Here are some of the most noteworthy stories from the last seven days:
The Pelicans and new head of basketball operations David Griffin have begun to provide teams in pursuit of Anthony Davis with an idea of the package they're seeking in return for the All-Star big man. As of now, it ap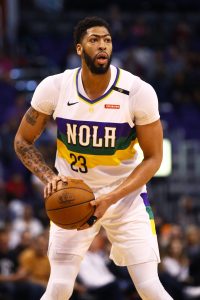 pears as though a three-team trade may be necessary for the Pelicans to obtain the package they seek – an All-Star, a young player with All-Star potential, and multiple first-round picks. Davis is reportedly interested in joining the Lakers or the Knicks, with agent Rich Paul even publicly proclaiming that should another team (like the Celtics) trade for AD, it would be for a one-year rental. Despite Paul's remarks, the Celtics (and the Lakers) are currently engaged in trade talks with New Orleans, with L.A. thought to be the current leader for Davis' services.
Warriors' All-Stars Kevin Durant and Klay Thompson both suffered serious injuries during this year's NBA Finals, with Durant suffering a ruptured right Achilles tendon and Thompson suffering a torn ACL in his left knee. However, neither injury is expected to deter the Warriors' pursuit of their stars, with GM Bob Myers saying that the team will do everything in their power (i.e. offer max-contracts) to keep both Durant and Thompson in San Francisco. Durant's injury will will likewise not deter other teams from pursuit of the all-time great, with reports indicating that the Knicks, Nets, Lakers, and Clippers would likely all still offer the forward a max-deal knowing he likely won't play next season.
As expected, All-Star point guard Kyrie Irving plans to decline his player option for the 2019/20 season. In what ended up being a busy week for Irving, it was also reported that he and his longtime agent Jeff Weschler parted ways, with Irving planning to sign with ROC Nation Sports. This decision, of course, fueled rumors that Irving plans to sign with the Nets this summer, and just one day after the ROC Nation report, it was reported that Irving does indeed plan to sign with Brooklyn this summer. Interestingly, this will likely signal the end of D'Angelo Russell's tenure with the Nets, as he is unlikely to remain in Brooklyn should Irving sign.
Jimmy Butler will likewise turn down his player option for the 2019/20 season and hit the free agent market. The Sixers remain adamant about retaining Butler long term, but the Lakers are reportedly interested in Butler also, and there have been rumors about a potential pairing on Butler and Irving in Brooklyn. Regardless, it'll likely take a maximum-salary offer to sign Butler this offseason.
There are conflicting reports about whether the Wizards are preparing a massive contract offer to Raptors head of basketball operations Masai Ujiri. An initial report indicated that Washington was willing to pay upwards of $10MM per season over six years to poach Ujiri, with owner Ted Leonis planning to reach out to Raptors' ownership for permission to speak with Ujiri. Then, one day later, the Wizards denied that there were any imminent plans to make an offer to Ujiri, with Raptors' majority owner Larry Tanenbaum telling reporters there is no chance Ujiri will leave Toro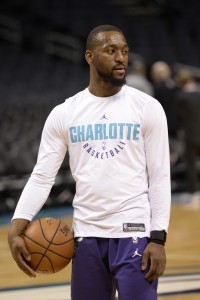 nto.
Eligible for a super-max contract with the Hornets this summer, All-NBA point guard Kemba Walker wants to stay in Charlotte long term. Walker's first priority during free agency will be to sit down with Hornets brass and try to get a deal done. Walker even said he'd potentially be willing to take less money to stay. But, Walker will still meet with other teams, and teams like the Lakers, Mavericks, and Knicks are still interested in signing the point guard this offseason despite his interest in remaining with the Hornets.
Here are 12 more noteworthy headlines from the past week: